Gap Year Programme In South Africa
South Africa & Lesotho

South Africa - the name says it all, because it is the southernmost country on the African continent. The country has so much to offer - historical, scenic and cultural. In addition, South Africa is one of the "Big Five" countries, home to elephants, rhinos, lions, leopards and buffalo, which makes it so popular for safaris.
The cosmopolitan city of Cape Town in the southwest of the country is the perfect starting point for a road trip along the Garden Route, which stretches over 800km along the south coast to Port Elisabeth and is home to some of the best surfing spots in the world.
In terms of culture, South Africa is an absolute melting pot. The colonial era through the Netherlands and Great Britain and the many different indigenous peoples and tribes officially resulted in a total of 11 official national languages ​​after the end of the apartheid regime. The east of South Africa is also impressive. In addition to many excellent game reserves and the Eastern Cape, the Wild Coast stretches from the breathtaking steep coast of the Drakensberg to Durban. In addition to excellent trekking opportunities, there are, what else, great surf spots and long beaches.
Lesotho, also known as the "Kingdom in Heaven" due to its height, is a geographical enclave in northeast South Africa. The country largely untouched by tourism is also one of the poorest countries in the world. However, it has a lot to offer in terms of landscape, especially for trekking and riding enthusiasts. Spending a few days in Lesotho allows you to discover the south of Africa from a different, untouched side.
Gap Year Program in South Africa
If South Africa sounds like your "dream destination", we have programs below that you might like!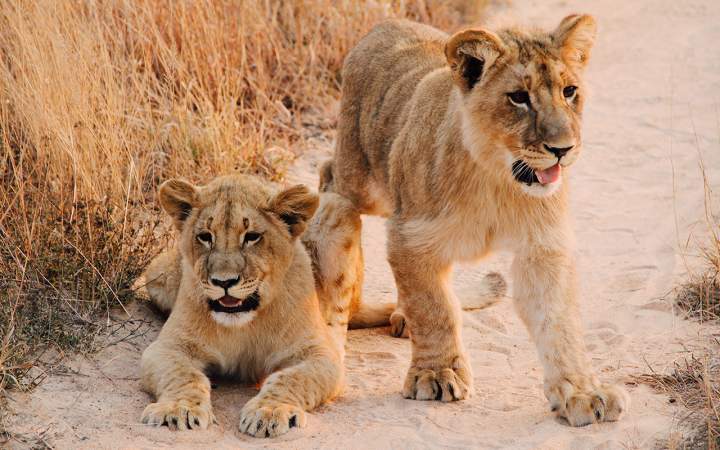 2 to 4 weeks
Begib dich in die atemberaubende Wildnis Südafrikas! Arbeit vor Ort mit einem professionellen Team im BIG 5 Wildreservat zusammen, lerne das gesamte Spektrum der einheimischen Tiere kennen und setze dich aktiv für ihren Schutz ein!
Weitere Infos ›
Jetzt buchen »