Gap Year Programme In Thailand
Thailand, often referred to as the "land of the white elephant", is characterised by a Buddhist monk culture with magnificent temples, paradisaical islands and beaches, as well as a modern flair in big cities like Bangkok. Thailand has something to offer for everyone and whether beach lovers, jungle fans or sports enthusiasts - the country, its people and regions are diverse, which makes this region one of the most popular destinations in Southeast Asia.
Bangkok, as one of the most modern cities in the region, offers its guests a fantastic cultural program, a large number of the most modern shopping malls and transit systems and some of the best temples in the country. For travellers to Thailand, Bangkok is the first stop on their journey due to the international airport, thus also for our volunteers, who are picked up there by our coordinates.
Thailand's south is characterised by a number of dreamlike islands with white sandy beaches and an underwater world that invites you to snorkel as well as dive. The north is characterised by dense jungle, small villages, pronounced Buddhism, and the "real" Thailand, which you will immerse yourself in as a volunteer.
Gap Year Program in Thailand
Below you can find our current Thailand programs!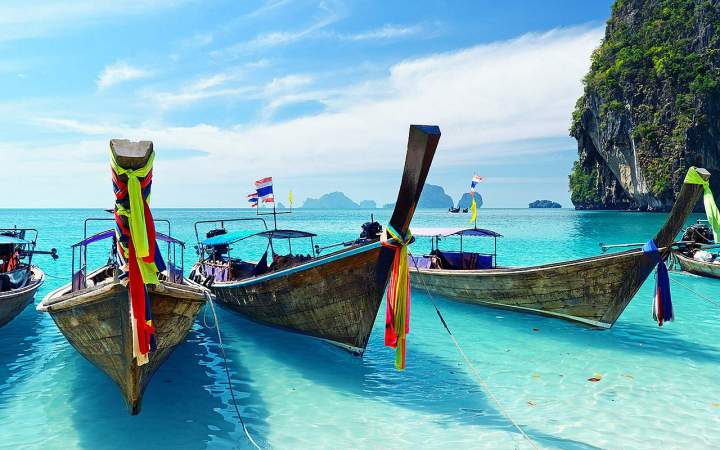 4 weeks
Entdecke in vier Wochen die schönsten Orte, Inseln und Regenwälder Thailands und engagiere dich als Teil der Tour in einem einzigartigen und wichtigem Projekt dort: der Reha von ehemaligen Zirkuselefanten!
Unterkunft, Expeditionsleiter, Verpflegung, soziale Aktivitäten und mehr!
Weitere Infos ›
Jetzt buchen »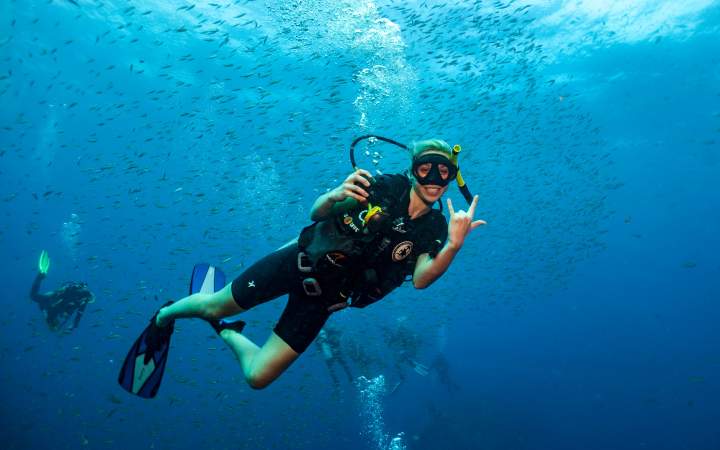 4 to 12 weeks
Koh Taos beeindruckende Korallenriffe liegen im kristallklaren, tropischen Wasser des thailändischen Golfs und sind Heimat für eine Vielzahl an Tieren und Organismen. Hier erheben wir für deren Schutz wichtige Daten und leisten Projektarbeit. Sei dabei!
Weitere Infos ›
Jetzt buchen »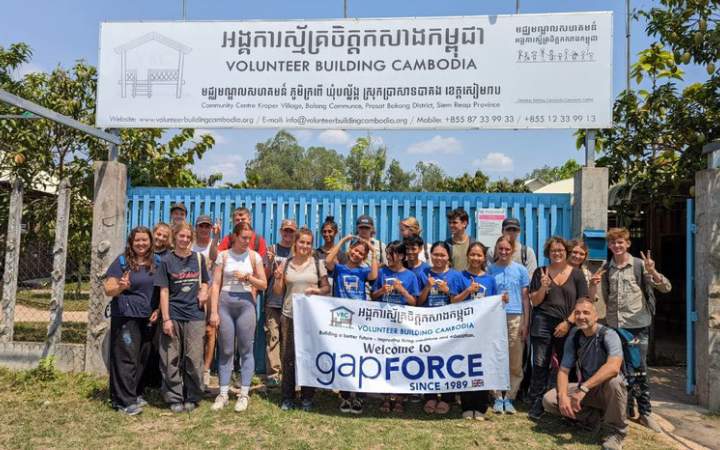 4 to 8 weeks
Begib dich auf die Reise durch Südostasiens faszinierendste Länder, engagiere dich auf deinem Weg bei vielfältigen Projekten und tue dies auf die einzig wahre Weise, wie man diese Länder am Besten kennen lernt: per Backpacking!
Weitere Infos ›
Jetzt buchen »