Become a Gapforce Expedition Leader
Gapforce is renowned for the highest quality leaders that run our worldwide expeditions and gap year programs. With Bruce Parry and Ed Stafford as past Gapforce leaders you can immediately see that these programs offer distinction. We train and hire great leaders in order to deliver great experiences, changing all those asking 'Why should I take a gap year?' to 'When can I take a gap year?'.
Where in the world does the training take you?
What opportunities will the training ready you for after the course is complete?
If you are interested in a role with us, please get in touch and read about our Expedition Leader Training Course and Expedition & Dive Instructor Training.
Check out this first hand account of the course from Fergus who recently graduated and is now leading expeditions with Gapforce!
Our Expedition Leader Training course will take you from the rugged and rocky Welsh mountains to Costa Rica where you will battle through the dense, humid vegetation of the jungles or explore the deep underwater depths of the coast. These courses will test you in a variety of situations and locations.
You can become an internationally approved Dive and First Aid Instructor with expedition leadership and resort management skills on the Gapforce dive instructor course. Alternatively, the expedition leadership course comprises nationally recognised and in-house qualifications that set you up to run your expeditions, and you will be eligible to work for Gapforce.
EXPEDITION LEADER TRAINING
16 weeks
from
£8200 (17 wks 2 hrs)
The ultimate 4 Month Expedition Leader Course. Your chance to live the outdoor enthusiasts dream! Expedition Planning, hands-on experience, many international qualifications.
All Accommodation
Meals
Training and Support
Jobs offer.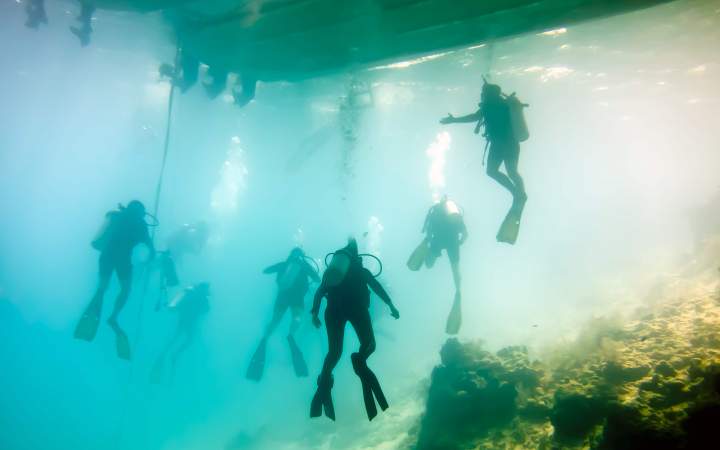 DIVE INSTRUCTOR TRAINING
12 weeks
from
£8200 (17 wks 2 hrs)
Our world leading 12-week course based in stunning Costa Rica will set you up to become an internationally approved Dive and First Aid Instructor with Expedition leadership skills and great job options.