Safety and Support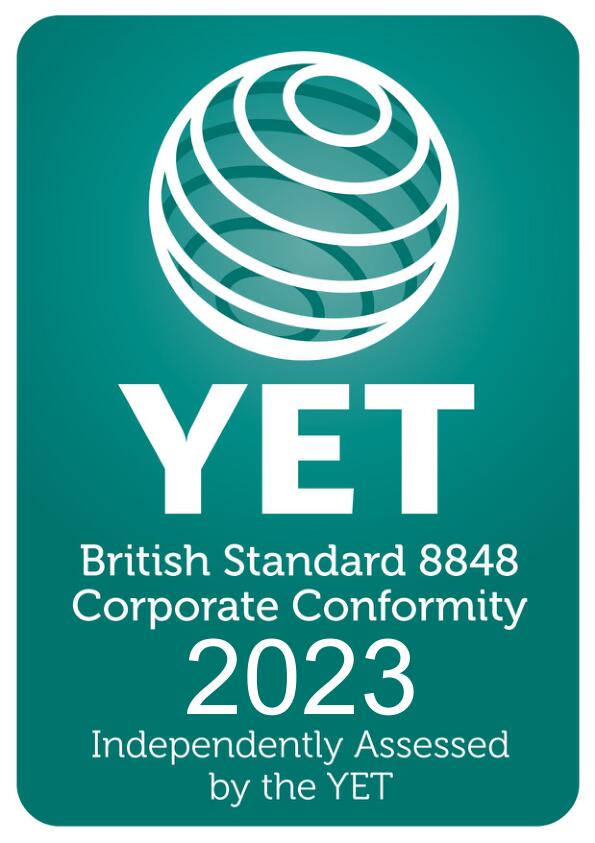 Safety is the number one priority on all Gapforce programs. We cannot remove risk from overseas travel altogether but by following a clear set of processes and management systems, we aim to reduce your level of risk compared to independent travel in the same location.
To guide us, follow the standards set by BS8848 "Specifications for visits, fieldwork, expeditions and adventurous activities outside the UK". Gapforce is also a Duke of Edinburgh Approved Activity Provider (AAP), and we are members of Year Out Group who set guidelines and policy for UK Gap Year providers.
Before You Travel
Safety starts at home, and we have a comprehensive set of procedures to ensure our participants and leadership team are well prepared.
Program information: Prior to signing up for a program, you will be able to access information via our website and brochure about the program locations and activities to enable you to understand what is involved. We would also encourage you to speak to one of our program advisors who can answer specific questions you may have to help you decide if the program is right for you.
Pre-departure support: Immediately after booking, you will have access to your online personal portal where you will find further information to start planning for your trip, including advice on flights, insurance and how to fund your gap year. You will also be given the contact details of your operations co-ordinator who will guide you through your preparation and is on hand to answer any questions you have.
Medical Forms: All participants are required to complete a medical form specifying any pre-existing conditions, confirmed and signed by their doctor. If there are any concerns about a participant's fitness to participate, our UK Operations Team will request further details and liaise with our medical consultant if required. Details of any medical conditions will then be passed to your Leadership team to ensure they are aware of any relevant conditions.
Kit & Equipment: Prevention is better than cure and on your personal portal you will have access to a detailed kit list which has been carefully created by our Operations team and is specific to the program you are taking part in.
Logistics Plan: Your leadership team will have a detailed logistics plan in place for your itinerary. A participant copy will be made available to you around two weeks prior to the program starting
Risk Assessments: Risk assessments are carried out for each destination and activity and for any other associated risks. They are conducted by our in-country staff and dynamic in nature to ensure they are kept up-to-date with any new developments.
Casualty Evacuation Plan (Casevac): For each location on your itinerary, your leadership team has a detailed casevac plan in place with details of the nearest medical facilities, emergency contact information and transport plan.
FCO Know Before You Go: We are a member of the Foreign & Commonwealth Office "Know Before You Go" campaign and strictly follow their advice. If they advise against travel to a specific location then we will not go. If a threat alert occurs for a country in which a group is currently travelling we will immediately follow their advice and will evacuate if required.
Communication Plan: All participants will be given both routine and emergency contact details prior to the program. We suggest you also give this information to your next of kin.
During Your Program
Throughout your Gapforce program there is a clear set of processes and management systems in place.
Experienced leadership team: If you are joining one of our group travel programs then you will be accompanied by at least one of our highly trained Expedition Leaders. The majority of our Leaders have been through our rigorous four month Expedition Leader Training Course where they have been taught and assessed in areas including Mountain Leader Training, off-site safety management, water safety, Wilderness first aid, rescue training, and incident management. If you are joining one of our dive courses or internship programs you will be supervised by suitably experienced local staff.
Local staff: In order to ensure the smooth operating of our programs, we also utilise the services of local staff, including co-ordinators, drivers, guides and project partners. Their local knowledge is invaluable and they go through a screening process to ensure their strong codes of practice and commitment to customer satisfaction. In many cases Gapforce has been working with these staff for a long time.
Safety briefings: All participants receive a safety briefing within 24 hours of arrival. Your Leadership team will continue to advise on specific health and safety issues relevant to activities and locations throughout your program.
Dynamic Risk Assessments: Where necessary, your leadership team will undertake dynamic risk assessments to ensure planned activities meet the required safety standards on the day.
Incident Response Plan: The Leadership team follows an incident response plan. Incidents are recorded as either medical or non-medical and fed back to head office at the end of the program for review.
24/7 Emergency Support: We utilise the services of Pharos Response for emergency and critical incident support. Our leaders have a 24/7 emergency number which links them directly with a team of experienced Pharos Response incident managers to provide support and assistance.
After The Program Ends
Soon after the program ends we conduct a thorough review.
Evaluation: At the end of the program a full evaluation and review is conducted by head office staff which takes into consideration Leader reports, participant feedback, incident reports and near misses. Recommendations are made and implemented for future programs as part of our continuous improvement strategy.