WELCOME TO GAPFORCE SCHOOL GROUP TRIPS!
Tailormade. Global Destinations. 28 Years of Experience.
Gapforce offers bespoke educational travel programmes for school groups and individuals to destinations all around the world.
Since 1989 we have been developing a team of expert leaders to facilitate unforgettable travel experiences that are unique and safe, enabling young people to become global citizens and make a real impact on the world.
---
---
WHY GAPFORCE?
---
Tailor Made School Trips
Our Leader are pre positioned around the world already running our Gap Year Programs. This means we have current in-depth local knowledge, so we can tailored make your programs to specific course content or learning out comes.
The Gapforce 4 moths Expedition Leader training program is the most intensive in our sector. Combining international safety qualifications with actual leading, program planning and soft skills training, our leaders are available from pre departure to throughout your program.
25 Years Experience
British Royal Family, American Reality TV stars plus over 15,000 students have completed Gapforce programs. Quite simply this is all we do and what we specialise in.
Trained Expedition Leaders
You will be looked after by one of our highly trained Expedition Leaders who have been through our extensive 4 month Expedition Leadership Training Course. These leaders are a key element of our overall safety provision. Gapforce Leaders complete an intensive full time three month course, starting with Mountain Leader Training in Wales and followed up with a menu of international qualifications, soft skills training and a final exam planning and leading an international School group. Our leadership course is believed to be the toughest and most intense international school group leader course in Europe. The Gapforce Expedition Leader Program ensures your Leaders are fully prepared to deliver an outstanding expedition. Further details on our Expedition Leader Training can be found here: Expedition Leader Training

---
YOUR SCHOOL GROUP SPECIALIST
---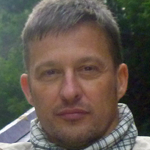 Marcus Watts
Founder
"I set up Gapforce to enable young people to become global citizens. You will make a positive impact on your world, while also heading off the beaten path. Our UK trained leaders run unique Gapforce only programs. We aim to offer you programs that are safer than independent travel, so you can join our groups to travel further and experience more.

Feedback from the many students suggests that they gain maturity, confidence and a depth of character. They also feel they have actually made a difference on our volunteering projects and made lifelong friends.
Marcus Watts, Founder and Owner of Gapforce
---
CREDIBILITY
---
Some of the biggest adventure names have been involved in our programs:
Bruce Parry (BBC TV "The Tribe" & "Amazon") was a Gapforce Expedition Leader for over 6 years.
Ben Fogle (TV Presenter) filmed "Extreme Dreams" reality TV series on our projects.
Jack Osborne (MTV "The Osborne's") filmed "Adrenaline Junkie" on our programs. In addition we have had the British Royal Family and over 15,000 student participants.