Gap Year Programs in South America
Why Take a Gap Year in South America
Joining a Gapforce trip to South America is the perfect opportunity to explore the continent's stunning sights, animal sanctuaries and beaches. Meet giant tortoises on a trek across the Galapagos, learn how to pan for gold in Quito, Ecuador, or hike an active volcano in Peru.
Volunteer Projects in South America
There are plenty of opportunities in South America to make a difference whilst getting to know the local community, volunteering with one of our partner projects in the continent. Opportunities include helping to preserve the rainforest against loggers and rebuilding local schools in disadvantaged communities.

Gap Year Programs in South America
If you're interested in a gap year in South America, the next step is to join one of our programs.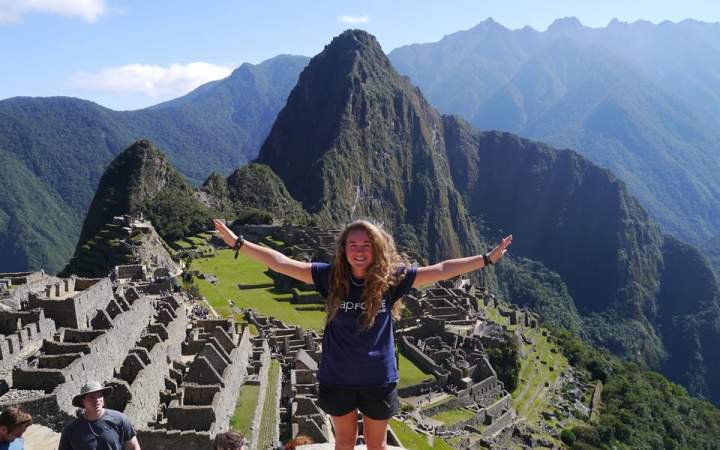 4 - 8 weeks
from
$3600
Visit the Galapagos Islands and Machu Picchu in this Latin American adventure through Peru and Ecuador.
All Meals
Accommodation
UK Leader
View details »
I went outside of my comfort zone and did some amazing things and met loads of amazing people that were interested in what I was interested in, which is really cool!
I feel so grateful to have met people that I no doubt will stay connected to for the rest of my life.
The instructors are some of the most professional, kind, hard working, good fun and just bloody awesome people you will have the pleasure of meeting and in my experience the same is true for the volunteers.
I would definitely recommend this project to everyone who loves meeting new people, diving, beach life and sun.
Met some of the most amazing people who I will never forget. Thanks for one of the best experiences ever Gapforce!