Ozforce
Adventure and Jobs In Australia, Gap years in Australia
Welcome to Ozforce
Next Stop Sydney!
Our dedicated UK team and overseas leaders take away all the hassle of planning with our unique ready made elective packages.
Our Ozforce Programs
Check out the current Ozforce program below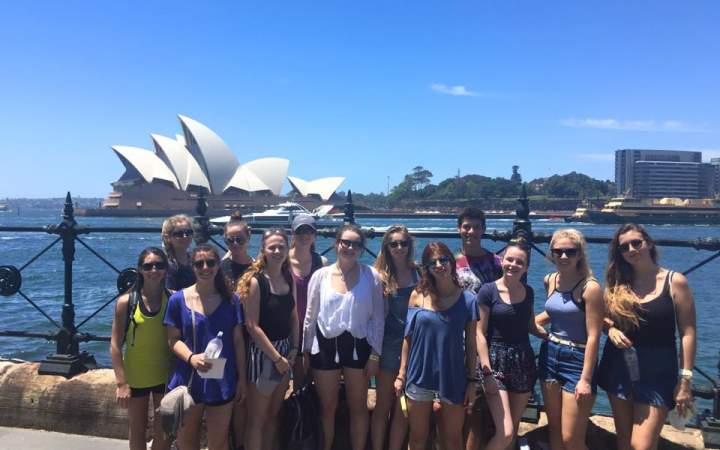 4 to 7 weeks
An action-packed 7 week tour combining travel & adventure with volunteering on Australia's famed East Coast.
View details ›
Book now »
About Ozforce
The 1992 Rio Earth Summit, Section 3c stated that host countries should undertake base line biodiversity inventories to ascertain what areas need protection. If a signatory is unable to do this survey they can request assistance from international aid agencies. Ozforce is one of these agencies.
Ozforce offers long term commitment to at-risk regions to establish and implement sustainable communities. In addition our training programs offer Volunteer Research Assistants the opportunity to work alongside scientists to make a real difference and also develop their careers in conservation.
"I believe it is key that my team and I visit each program and then place our own staff and partners in contact with the local communities. So we can work with and alongside the community to empower them to create their own future, how they want it, in the modern world.
Our programs provide you with the opportunity to help at-risk communities and for you to truly become a global citizen."
Marcus R. Watts - Fellow of the Royal Geographical Society, Founder of The Ozforce Foundation.
The Ozforce Foundation is a UK registered charity promoting conservation, mico-development programs that empower at risk communities around the world.
Latest Awards:
UK Student Youth Volunteer Award
UK Green Achiever Award
Why Ozforce
Unique Charity Programmes

Created at the request of local communities, run by us, supported by you. Volunteers needed now to help make a difference.
Dedicated In-Country Staff
Ozforce Foundation programms are run alongside our partners, with their full input, to ensure commitment to the community goals.
Develop Your Career in Conservation
Volunteer on our programs, work alongside local at risk communities, understand their issues and help them create their sustainable future.
International Scientific Standards and Peer Reviewed Research
No experience required as we provide your training. So we are open to all, making us your ideal first global volunteer aid project.
Make Friends for Life
Share the adventure of a lifetime with the Ozforce Foundation, meet like-minded people, in a positive environment.
See What Happens on a Ozforce Project

Request info pack
Fill in your details to receive an information pack containing program start dates, prices and a detailed itinerary.